Alumni Spotlight: Thanos Dimadis '19JRN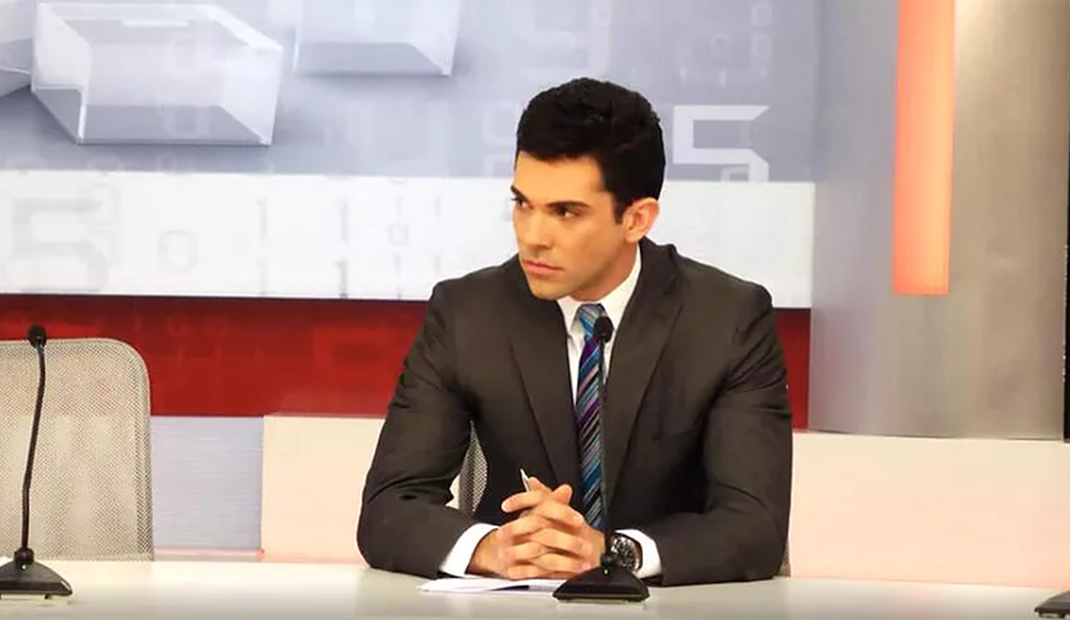 (Photo: Dimadis.com)
For Athanasios Dimadis '19JRN, his experience at Columbia was a unique one—marking both the culmination of an expansive journalism career and the start of a new career path.
Dimadis had an impressive journey to the University: He worked for seven years beginning in 2010 as a foreign correspondent for two of his native country Greece's media channels—SKAI TV and Alpha Satellite Television SA. During these years he earned two Master's degrees: one in Media from City, University of London, and another in Political Management from George Washington University. He also managed to find time to write a book about his experience covering the European debt crisis, and serve as executive director of the Foreign Press Association of New York.
Next came being accepted into Columbia Journalism School's Knight-Bagehot Fellowship in Economics & Business Journalism program in 2018, where Dimadis was able to both strengthen his reporting skills and develop a knack for business development at the same time.
The Knight-Bagehot Fellowship is a rigorous, selective, year-long program that allows journalists the chance to study business, economics, finance, and technology, as well as journalism itself.
"Now I feel more ready than ever to apply my knowledge from the business development side [of the program] and combine this knowledge with the experience of a foreign journalist," Dimadis said of his experience, adding that he's looking to use his new-found skills to help his peers. "I have a passion for being engaged in ways where I can make a positive impact on the community of foreign correspondents and journalists." 
Through his current role as president of the Association of Foreign Correspondents in the United States, Dimadis aims to act on this goal by fundraising for scholarships for young journalists and host events that provide networking value to foreign reporters.
Reflecting on his career, Dimadis feels both grateful for the country that welcomed him and allowed him the freedom to hone his craft. 
"I wouldn't have been able to keep up my dreams and have the flexibility to change fields if society in the United States was not so open and accepting to foreigners," he said. "People with different backgrounds get the opportunity to get together, thrive, and create. We have no limit."
-----
For more information on Dimadis, including updates on his upcoming book on the role of foreign journalists in the U.S., visit his website.
Learn more about the Knight-Bagehot Fellowship.