Alumna Inspires Important Dialogue Around Gender Through Art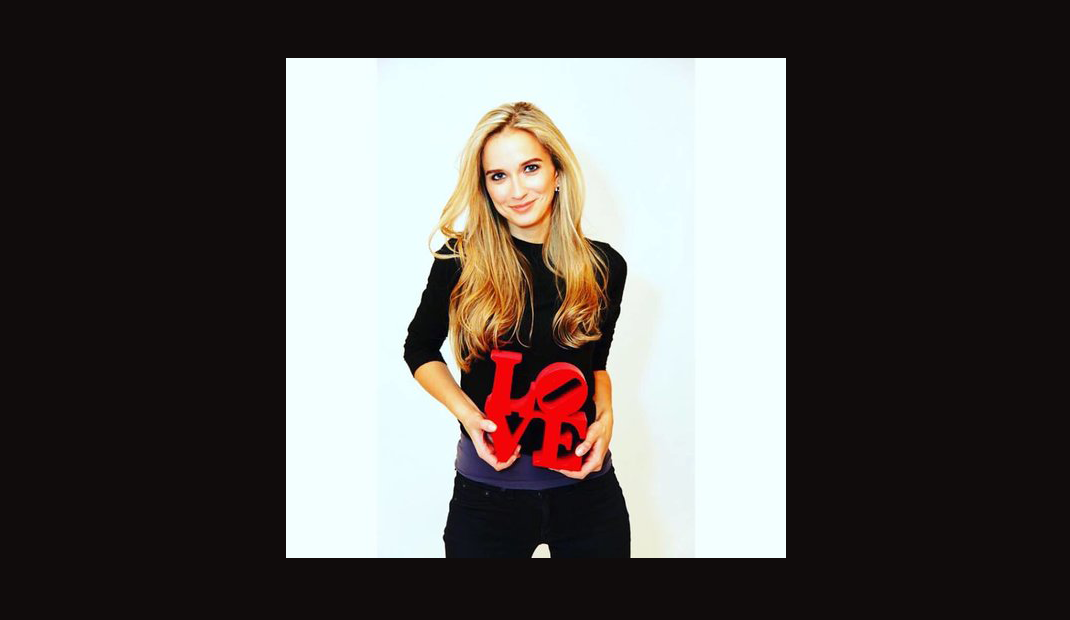 For artist Kristin Simmons '12CC—who was recently presented with the United Nations' (UN) Artist of the Year Award—her journey to pursue her passion full-time was not always so clear-cut.
"I was always interested in art, but my parents said you can't go to art school," she told The Low Down.  
So, Columbia was her solution.
The College was Simmons' first choice, especially for its "fantastic" visual arts and art history programs.
"I absolutely loved it," she said of time as an undergraduate. "I developed the current voice that I work in."
She credits her stellar experience partly to a professor who encouraged her to think outside the box and explore her true artistic passion and style.
"Anyone can make a landscape or a portrait, but what do you want your voice to be?" Simmons recalled the professor posing.
At this time, she developed an interest in what she focuses her art on today, including gender, psychology, and consumption, and provoking dialogue about harmful gender stereotypes.  
Post-graduation, Simmons sought a role "at the intersection of business and creativity," where she could hone her artistic talents, but within an industry that provided steady job opportunities: advertising. Still, the alumna kept her true dream alive, making her work on the side and taking classes in the evening.
Simmons' steadfast work ethic paid off: about seven years into her advertising career, someone reached out to her on Instagram in response to a photo she had posted of her art.
"'Hey, I like that. Is that for sale?'" she recalled the person asking. "I got five more messages that next week, with messages like, 'I saw your piece on that person's wall.' I thought, cool, maybe I can build a little side business on top of my corporate job."
Shortly after, Simmons' popularity skyrocketed and her art income eclipsed what she was making in the corporate world. She read up on how to work with galleries, and soon, eight galleries were representing her work. Three years ago, she took the leap and began working as a full-time independent artist; she hasn't looked back since. 
As a result of her recent award from the UN, Simmons has been commissioned to create a body of work that addresses the pay gap across various industries. The work ties back directly with one of the UN's Sustainable Development Goals: gender equality.
"If we empower women and they're given the same opportunities as men, this will help us achieve all of the other UN goals," she said. 
Simmons' first piece for the organization will be unveiled in May, followed by four other pieces—two of which are from Simmons' current collection. The art will be released quarterly and will adorn t-shirts, tote bags, and posters to help spread the message. 
Simmons hopes her creations will inspire people to have a dialogue about important gender, political, and societal issues.
"I don't know if art can solve a political problem, but I think it can reflect it and encourage conversation, and that's what I'm aiming to do," she told The Low Down. "I'm not aiming for people to say the art is good, bad, or I hate it. I want people to engage with it, regardless."
Image courtesy of Simmons

For more information about Simmons' art or to locate a gallery to purchase her work, visit her website.