Israel: Timeless Wonders | October 28 - November 8, 2021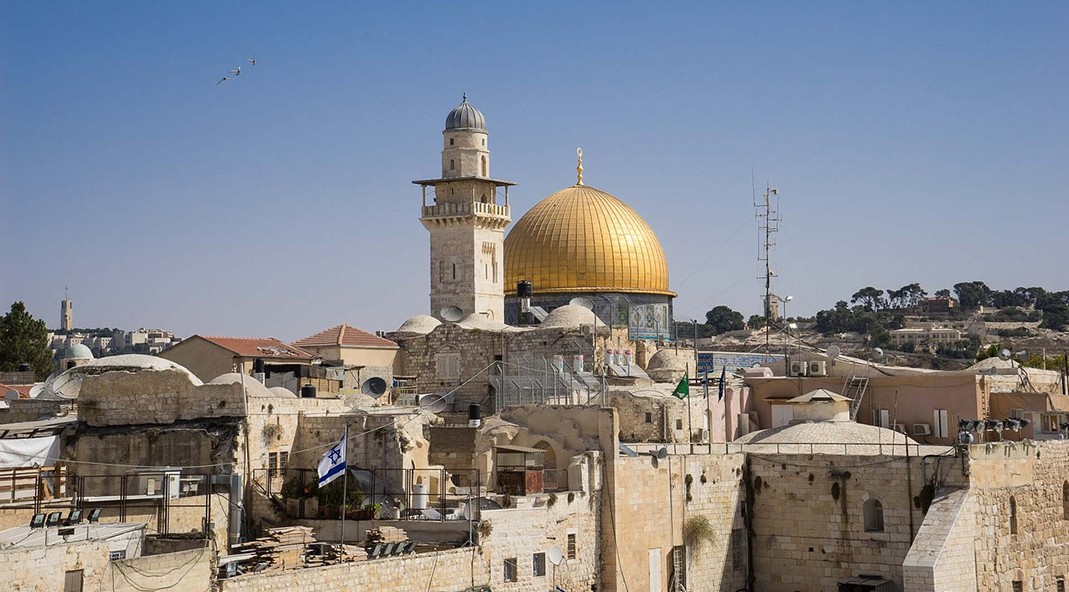 Discover a land steeped in history, from ancient biblical times to the creation of the modern-day State of Israel. Travel from the coastal plain to the mountain region and Jordan Valley rift, and experience the myriad cultures, customs, and traditions that make up this fascinating country.

Begin in Tel Aviv, Israel's arts and culture capital. Take a guided tour including Independence Hall and the "White City" district, a UNESCO World Heritage site. Travel north along the coast to Caesarea to see ancient Roman ruins before continuing on to the artists' village of Ein Hod, set amidst olive groves at the foot of Mt. Carmel overlooking the sea. In the hills of Galilee, stay at a hotel on the grounds of a kibbutz founded in 1916.

Visit Mount Bental for a panoramic view of Israel, Lebanon, Syria, and Jordan. Continue to Tiberias on the shores of the Sea of Galilee. Explore Nazareth with visits to the Church of the Annunciation, the Mount of Beatitudes, and the ruins of Capernaum. For those with interests in Judaism, take a walking tour though medieval Safed, center of Jewish mysticism, and participate in a Kabala workshop.

Conclude the tour with a six-night stay at the King David Jerusalem Hotel. Our in-depth discovery of this intriguing city includes the Yad Vashem Holocaust memorial, the Old City, the Western Wall, the Church of Holy Sepulcher, the Israel Museum and Ein Kerem.