Central Coast, CA
Greg Ahn is president and CEO of Folktale Wine Group. Brands include NV Folktale Sparkling Brut, 2015 Le Mistral Grenache, and Le Mistral Viogner 2016. 
Julie Rothberg is the CEO and Co-Founder of 13th and Third Wines. Brands include 2015 NMR, 2016 Lily, and 2016 Rosé. 
Thanksgiving picks!
2017 NMR is a rich and lush grenache, syrah mouvedre blend awarded 95 points by Jeb Dunnuck.  This is the wine you want to warm up by the fire with and pair with lamb, duck or even a juicy burger on a Tuesday night.
2018 Lily is a white Rhone varietal blend that pairs with quiet nights and Thanksgiving dinners.  This is a red wine drinkers, white wine!
2019 Rose is 100% grenache from the James Berry vineyards and is the rose you want to see you through winter.  Pair with salmon, salads, or just sip during cocktail hour.

13th and Third Wines is offering Columbia alumni a 15% discount off the wines listed with code: CBS2020
 
Lompoc, CA
Kate Griffith is the Proprietor of Flying Goat Cellars.  Brands include Pinot Noirs, Pinot Gris, Blanc de Blancs, and Brut Cuvée.
Thanksgiving Picks!
Flying Goat Cellars is offering two wine specials that are perfect for the holiday season:
November Wine Specials are here with 25% off/bottle and 30% off/case. When ordering online, discounted pricing shows up after you click through CHECKOUT.
2015 Goat Bubbles Crémant
Wine Enthusiast 92 pts.
     25% off/bottle = $30
     30% off/case (12 bottles) = $336
2012 Pinot Noir, Solomon Hills Vineyard MAGNUM, Santa Maria Valley AVA 
     25% off/bottle = $86.25
     30% off/case (6 bottles) = $483.00
$10 Flat Rate Shipping Ground/Home Delivery (for boxes up to 48 pounds excluding AK, HI, UT, AR, MS, AL, KY, DE, MD, PA). Free delivery from Santa Maria to Santa Barbara with 3 bottle minimum.
PURCHASE NOW!
Michael Fogelman is the Winemaker & Owner of Sweetzer Cellars. Brands include 2014 Santa Maria Valley Chardonnay, 2014 Rita's Crown Vineyard Pinot Noir, and 2014 Presqu'ile Vineyard Chardonnay. 
Sweetzer Cellars current wine of the month (because it is so gorgeous with anything that sits on a holiday table) is our 2014 Presqu'ile Vineyard Pinot Noir. (Normally $45/bottle, just $36/bottle this month. And flat $15 shipping anywhere we ship, which is now up to 40 states.)
Rutherford, CA
Valeria Huneeus is the Vineyard Master and Proprietor of Quintessa Winery.  Brands include 2016 Quintessa and 2017 Illumination.
W. Swanson is the Owner of Swanson Vineyards.  Brands include 2015 Alexis Cabernet Sauvignon, 2013 Merlot Magnum, 2013 Cabernet Sauvignon, 2018 Rosato, 2016 Salon Chardonnay, and 2018 Pinot Grigio.   
Sonoma, CA
Brent Bessire found his love for wine as a student at Columbia, and is now the Co-owner of Fogline Vineyards. Brands include Pinot Noir Russian River Valley, and 2014 Zinfandel - Dry Creek Valley - Grist Vineyard.
Fogline Vineyards is offering Columbia alumni a 20% discount with code: CU20OFF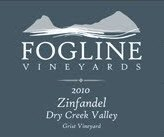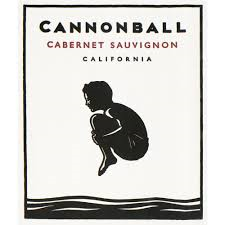 Andy Robinson is the Associate Winemaker of Seghesio Family Vineyards.  Brands include 2016 Bevill Zinfandel, 2010 Aglianico, 2018 Arneis, and 2018 Vermentino.
California At Large
Alexis Beechen is the Co-founder and CEO of The Drop Wine. Brands include Cali Rosé, Cali White, and Cali Red.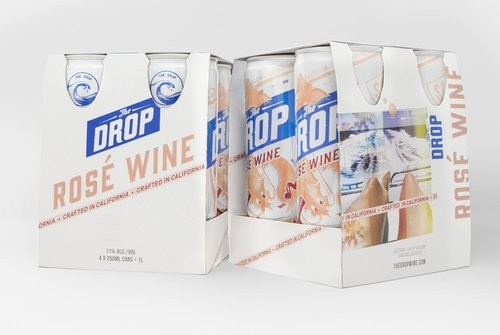 Newberg, OR
Doug Tunnell is the Owner of Brickhouse Wines.  Brands include Cascadia Chardonnay, Gamay Noir Biodynamic, and "Evelyn's" Pinot Noir.
Willamette Valley, OR
Mark Tarlov is the former founder of Evening Land Vineyard and current co-owner of Chapter 24 Vineyards. Chapter 24 produces 5 distinct cuvees for separate 3 brands. Maison L'Envoyé's Two Messengers and Attaché, Chapter 24's Fire and Flood and the highest rated Pinot Noir in America for 2014, The Last Chapter.  Mark is also co-owner of Alit, a wine collective and his latest project, Rose and Arrow Estate, which turns out small lot productions of outstanding Pinot Noir.
Spain
Victor de la Serna is the Owner of Finca Sandoval Wine.  Brands include Finca Sandoval Manchuela 2008, Finca Sandoval Signo Bobal 2011, and Finca Sandoval Sigla Manchuela 2011.
Victor Urrutia Ybarra is the CEO of CVNE.  Brands include Cune, Monopole, Imperial, Viña Real, Real de Asúa, and Contino.
CVNE would like to offer Columbia Alumni Leaders a 10% discount on CVNE Imperial Gran Reserva at www.wine.com with code CAA  Offer valid until November 4, 2020
95pts Robert Parker's Wine Advocate
The wine that represents the traditional and serious reds from Haro, the 2012 Imperial Gran Reserva is a classical blend of Tempranillo with 10% Graciano and 5% Mazuelo that matured in barrel for two years.  It has a textbook serious Haro nose, with dark spices, ripe fruit, something balsamic and a round, full-bodied palate within the straight and serious style of the wine.  2012 was a warm year, but the wines are fresher than those from 2011.  This has fine, slightly grainy tannins with good grip.  A textbook Imperial Gran Reserva.  50,000 bottles produced.  It was bottled in May 2015.
Mexico
The Rivero González family grew up in Parras de la Fuente, Coahuila, a quiet northern community that loves and knows its land well. With its sunny days, cool nights and hard-working people, there is no better place to produce wine in Mexico. We are a company committed to the land and to the quality of our products, whose raw materials are harvested by hand by the inhabitants of this north-eastern oasis. The result is a product of international character that combines the traditions, wisdom and strength of this magical Mexican town with the most refined winemaking processes.
Los Rivero González crecimos en Parras de la Fuente, Coahuila, una tranquila comunidad norteña que quiere y conoce bien su tierra. Con sus días llenos de sol, sus noches frescas y su gente trabajadora, no hay mejor lugar para producir vino en México. Somos una empresa comprometida con la tierra y con la calidad de nuestros productos, cuyas materias primas cosechan a mano los habitantes de este oasis norestense. El resultado es un producto de carácter internacional que combina las tradiciones, sabiduría y fortaleza de este pueblo mágico mexicano con los más refinados procesos de elaboración vitivinícola.
RGNY is also offering Columbia Alumni Leaders a 15% discount at www.rgnywine.com with code: SALUD